Adding hashtags to a post
A hashtag, for those who are not familiar, is the use of a pound/number (#) symbol to index keywords or topics on social media. This makes it easy for people to easily find posts related to the topic they are interested in.
How to add a hashtag to a Vista Social post:
1. Click Publish to open the publishing window
2. Create your post and simply add your hashtag at the end of the post similar to the one below: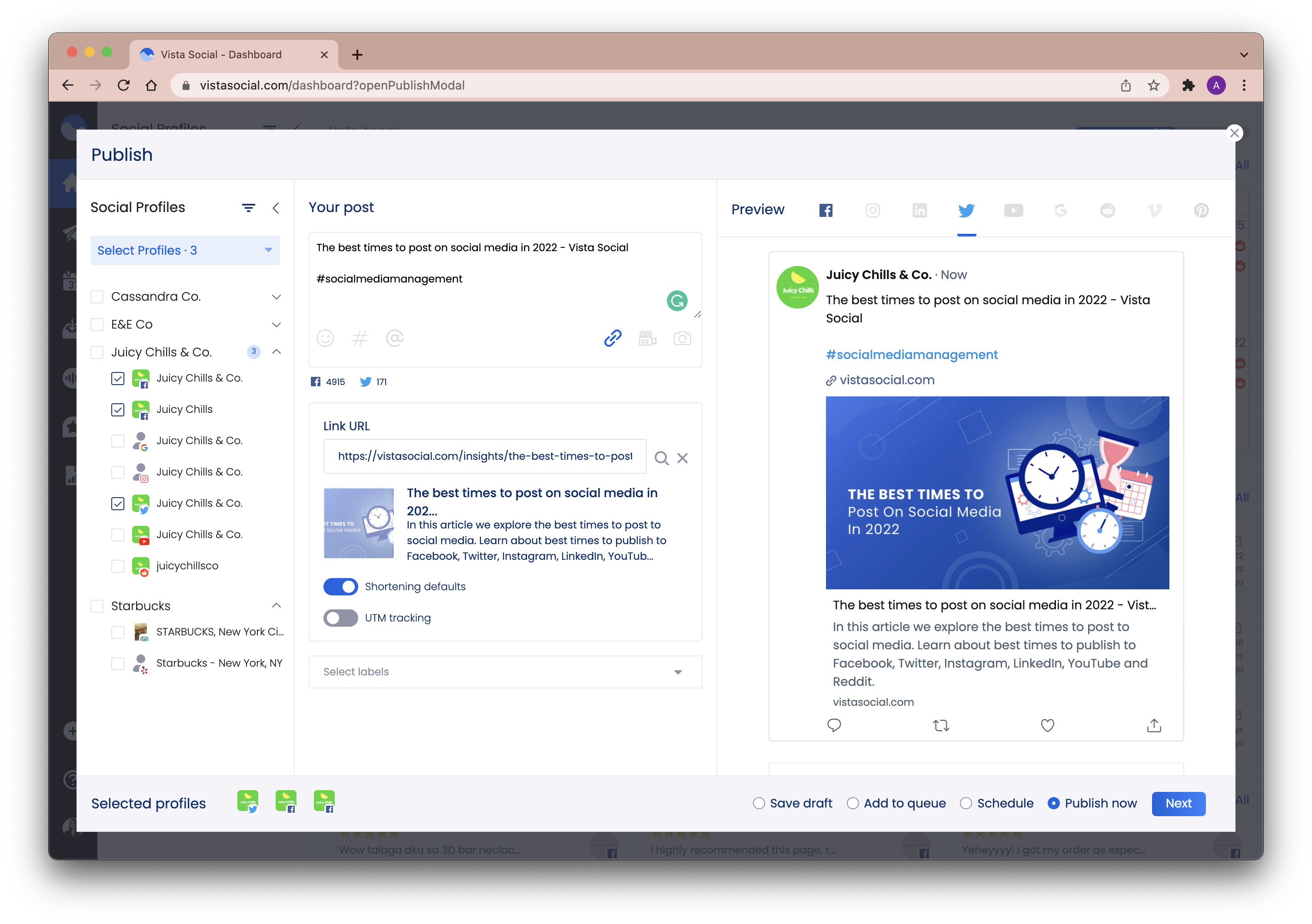 Grouping your hashtags
Oftentimes, you find yourself using the same group of hashtags over and over again and you may want to save them for future use so you won't have to type them repeatedly.
1. In the publishing window, click the # icon in the content field to access the hashtag groups.
2. Click on the (+) sign to create a new hashtag group: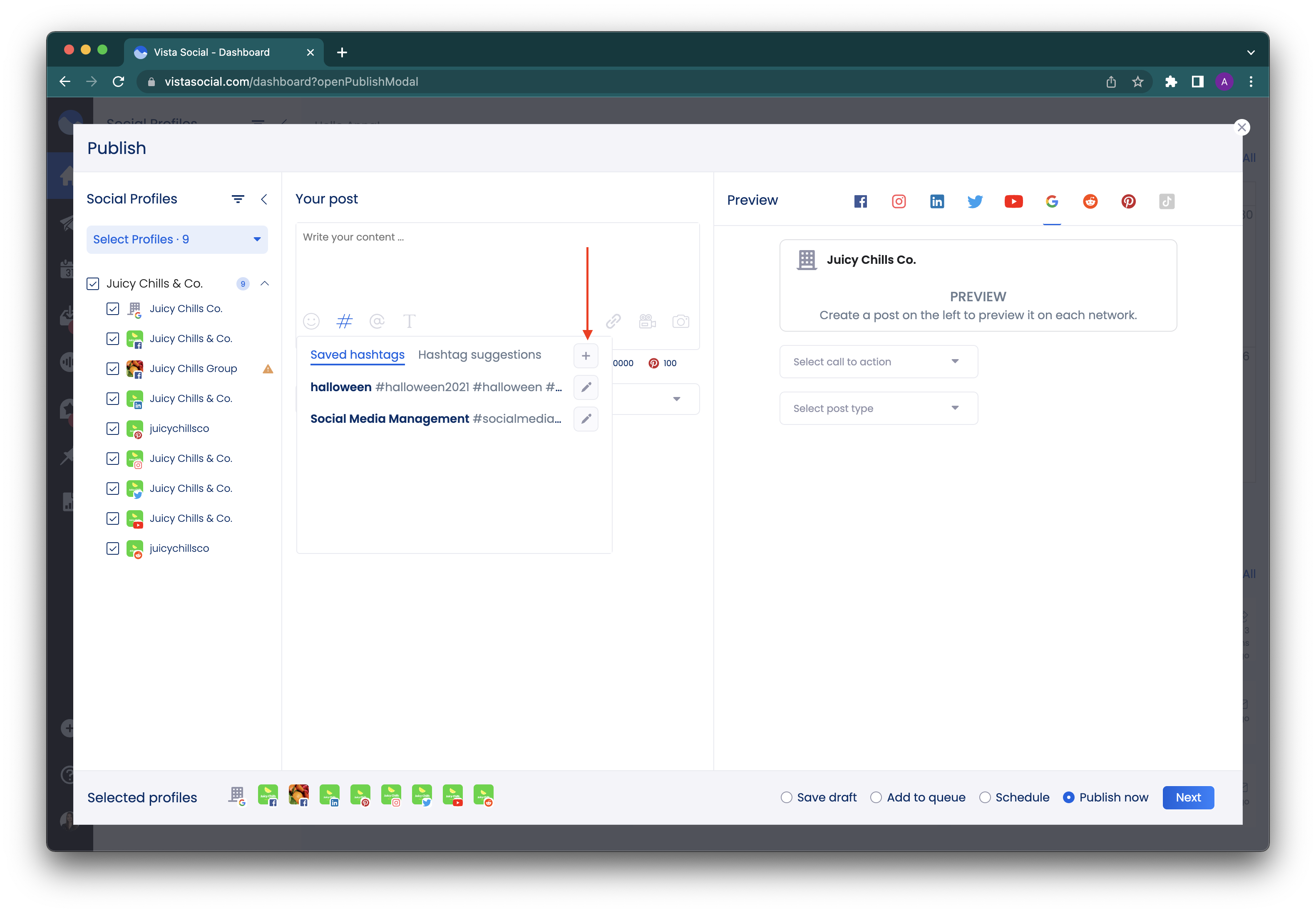 3. Create your list of hashtags and make sure to add a collective title for it. Click Save.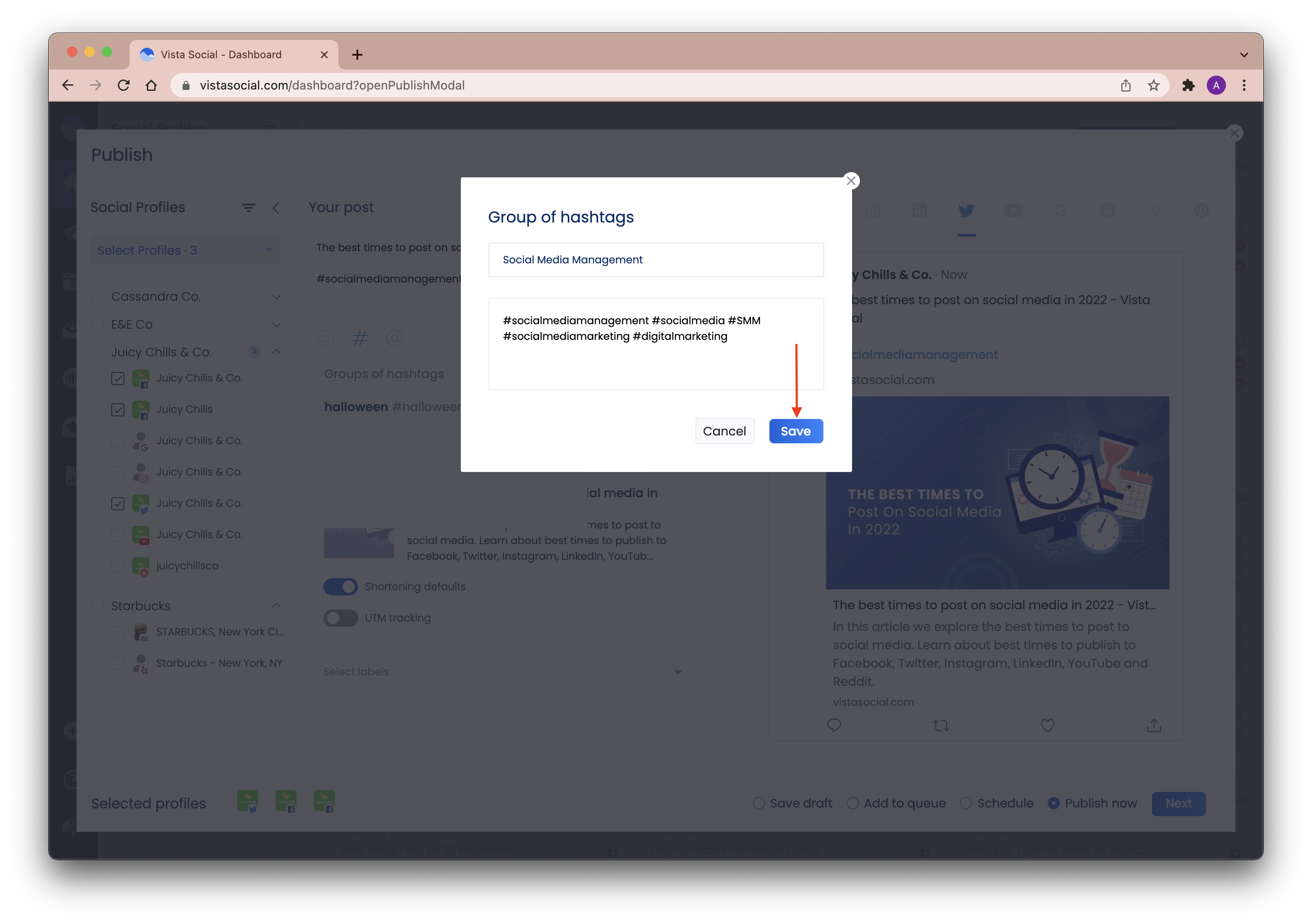 4. Access your newly created group from the list and click on it to automatically add it to your post: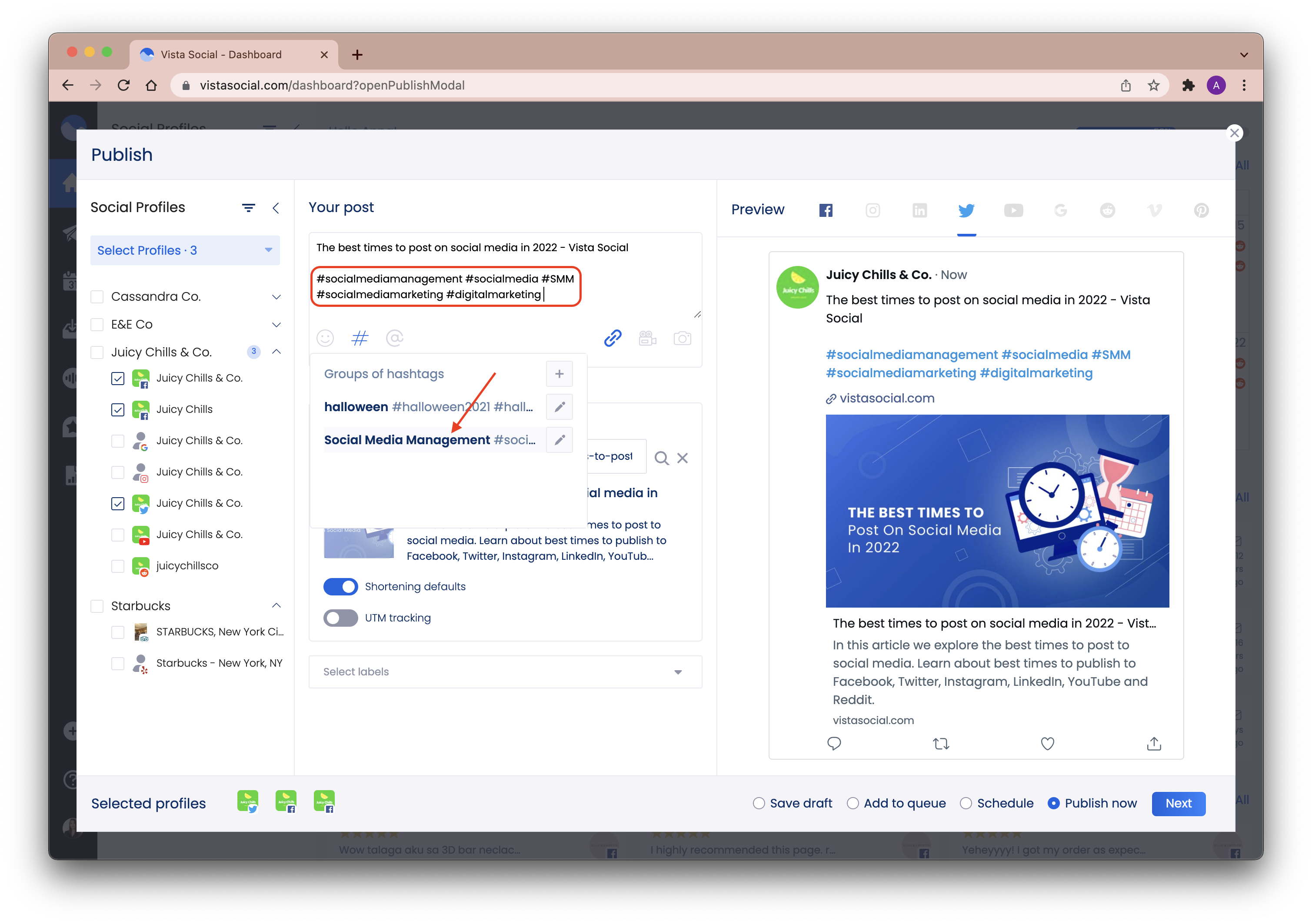 5. And you're all set!
Hashtag Suggestions
Not sure which hashtags to use? With our hashtag suggestions feature, simply type in a keyword and we will provide you with a list of commonly used related hashtags!
1. Click the # icon on the composer window and select Hashtag suggestions: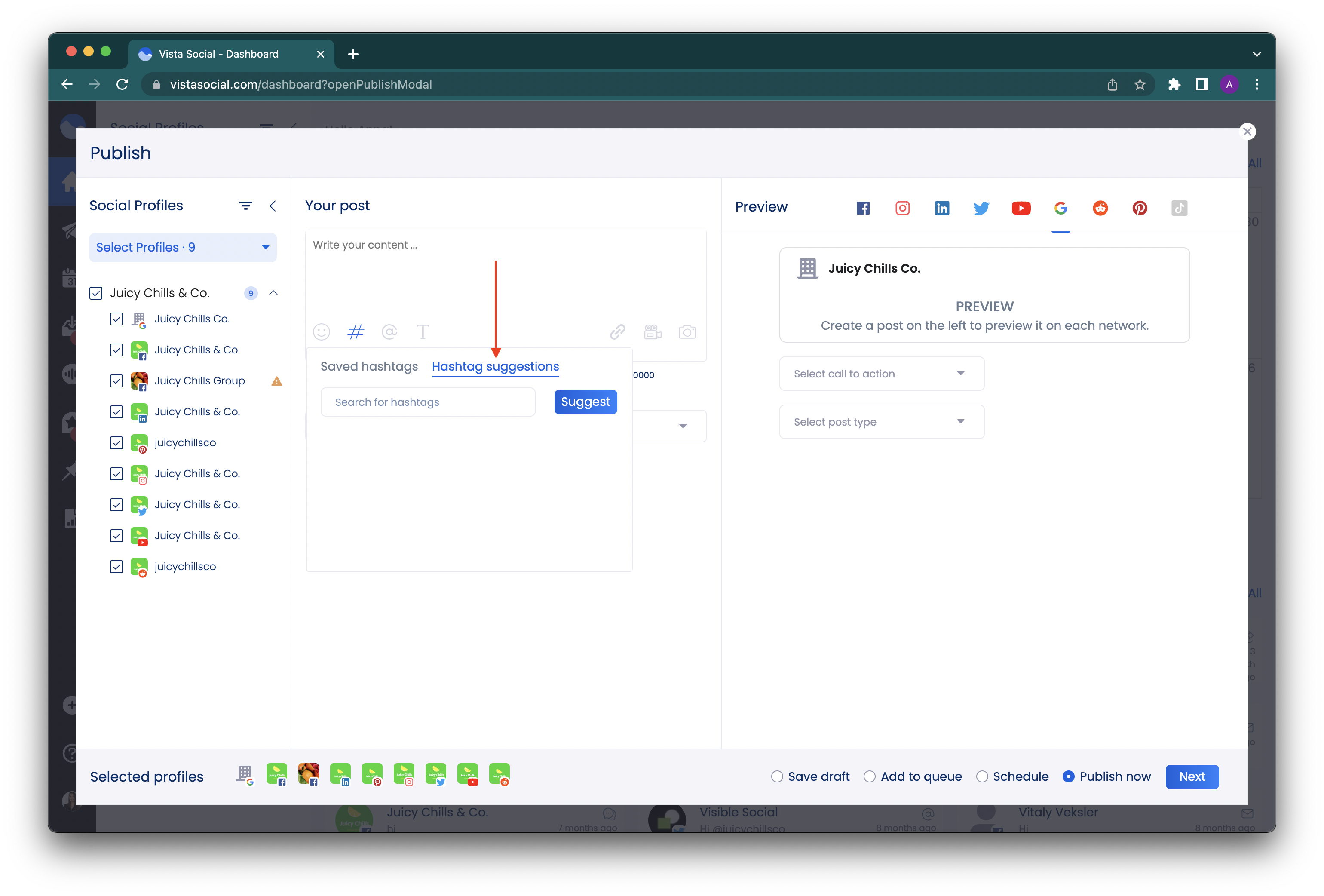 2. Type in your keyword and click Suggest. The list of recommended hashtags will now appear in the list. Simply click on the hashtag that you want to include in the post and it will automatically be added in your text post.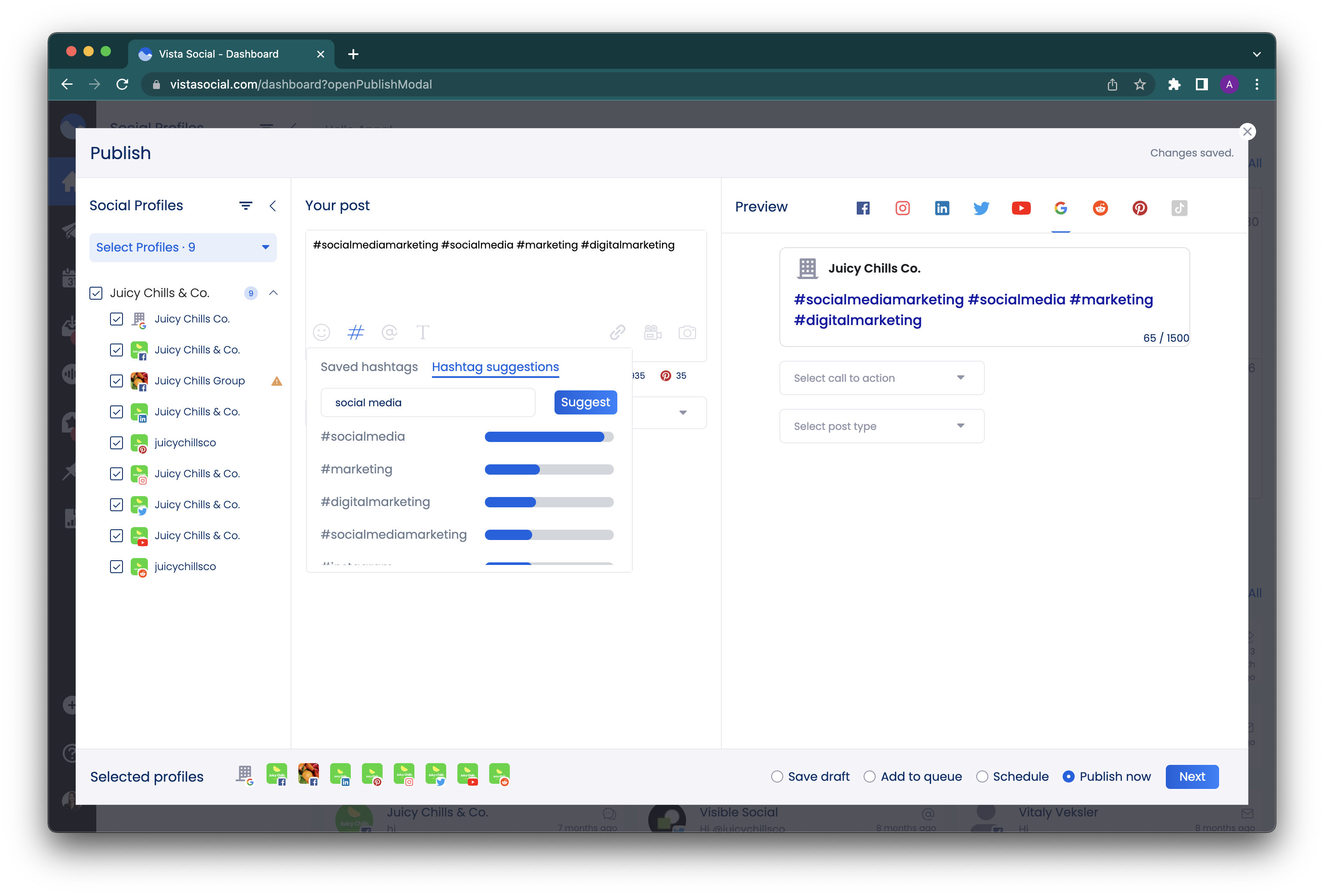 ---