TikTok Publishing with Vista Social
TikTok is here to stay. With over 800 million active monthly users, around half of whom under the age of 34, what started as a trend is now slowly becoming an important social network for teens and adults making it a viable marketing platform for businesses. The content is easily shareable, evergreen, and often goes viral. With Vista Social, not only can you schedule content on TikTok, but we also provide comprehensive reporting so you can see which content works well for your brand.
In this article, we will discuss how to schedule a post on TikTok via Vista Social so you can get started today!
IMPORTANT: TikTok direct publishing is available to TikTok Business and TikTok Creator accounts only. Changing from personal to either business or creator is easy. We've created an article that explains how to convert TikTok personal to business and how to convert TikTok personal to creator.
Video Length Note: TikTok's API (a mechanism that allows two softwares to "talk" to each other) currently limits videos published via any 3rd party tools (like Vista Social) to a maximum length of 60 seconds.
Scheduling TikTok videos w/ Vista Social
To get started, click the Publish icon on the left side of the dashboard, select TikTok from your list of profiles, and choose from the four posting options (single post, bulk publishing, find content, and smart publishing) as shown below: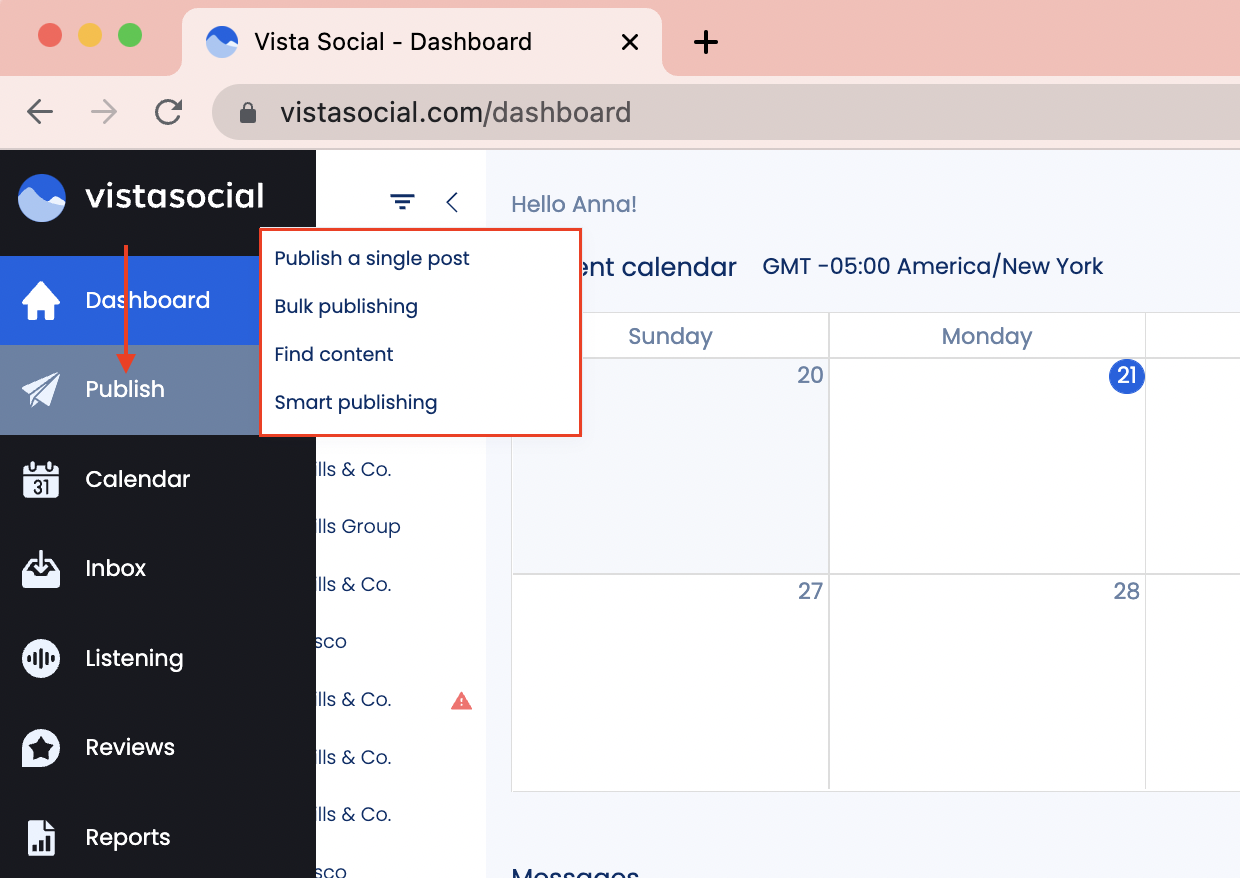 Note that TikTok currently has a character limit of 300 and you can immediately see the post preview on the right side to get an idea of what it would look like once published. Also, see video posting guidelines for TikTok here.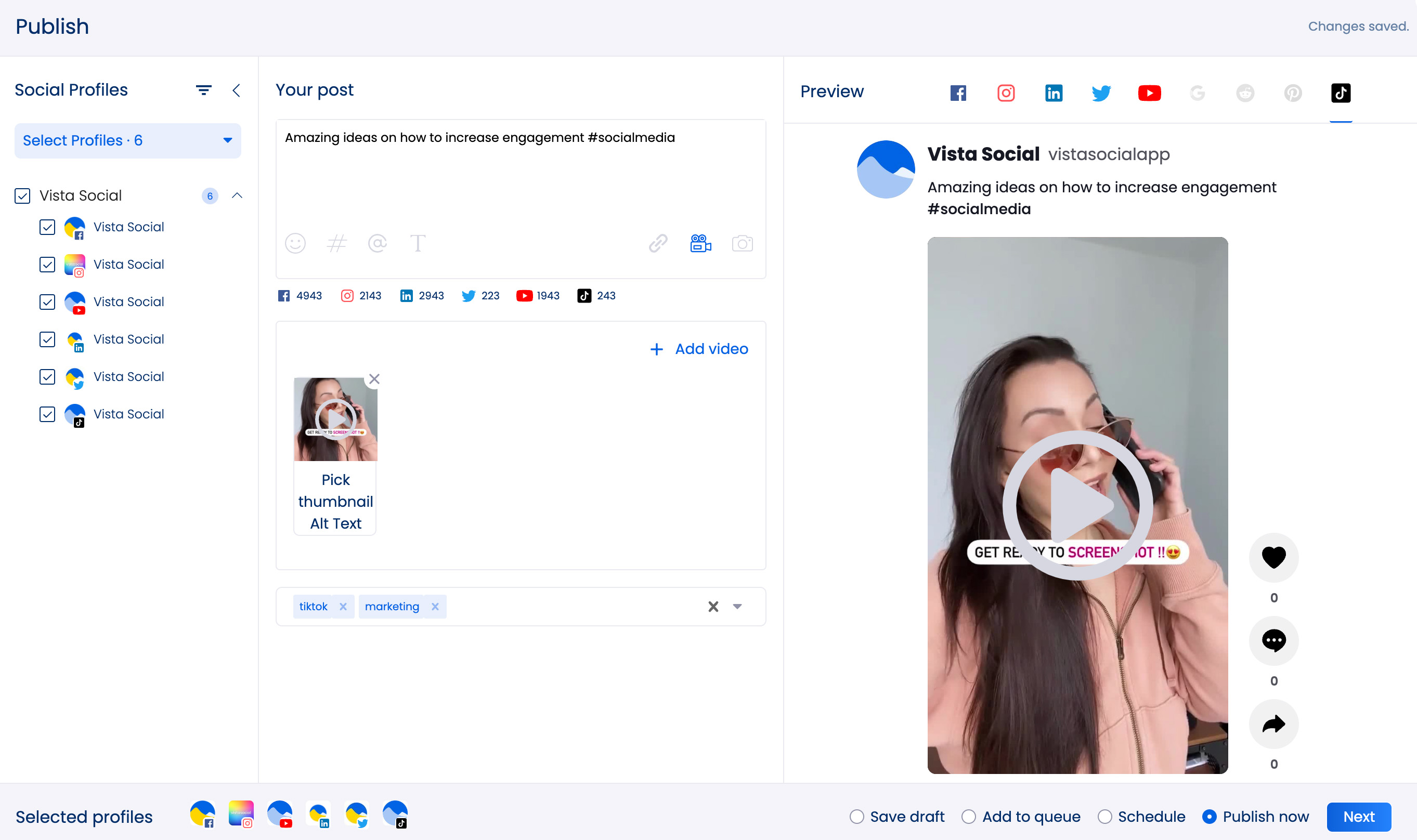 How to schedule posts on TikTok via Vista Social
1. On your Vista Social dashboard, go to Publish > Publish a single post.
2. On the left-hand side of the publishing window, select the profile that you would like to schedule.
3. Write your content and click the video icon to upload the video that you would like to push to the selected TikTok profile.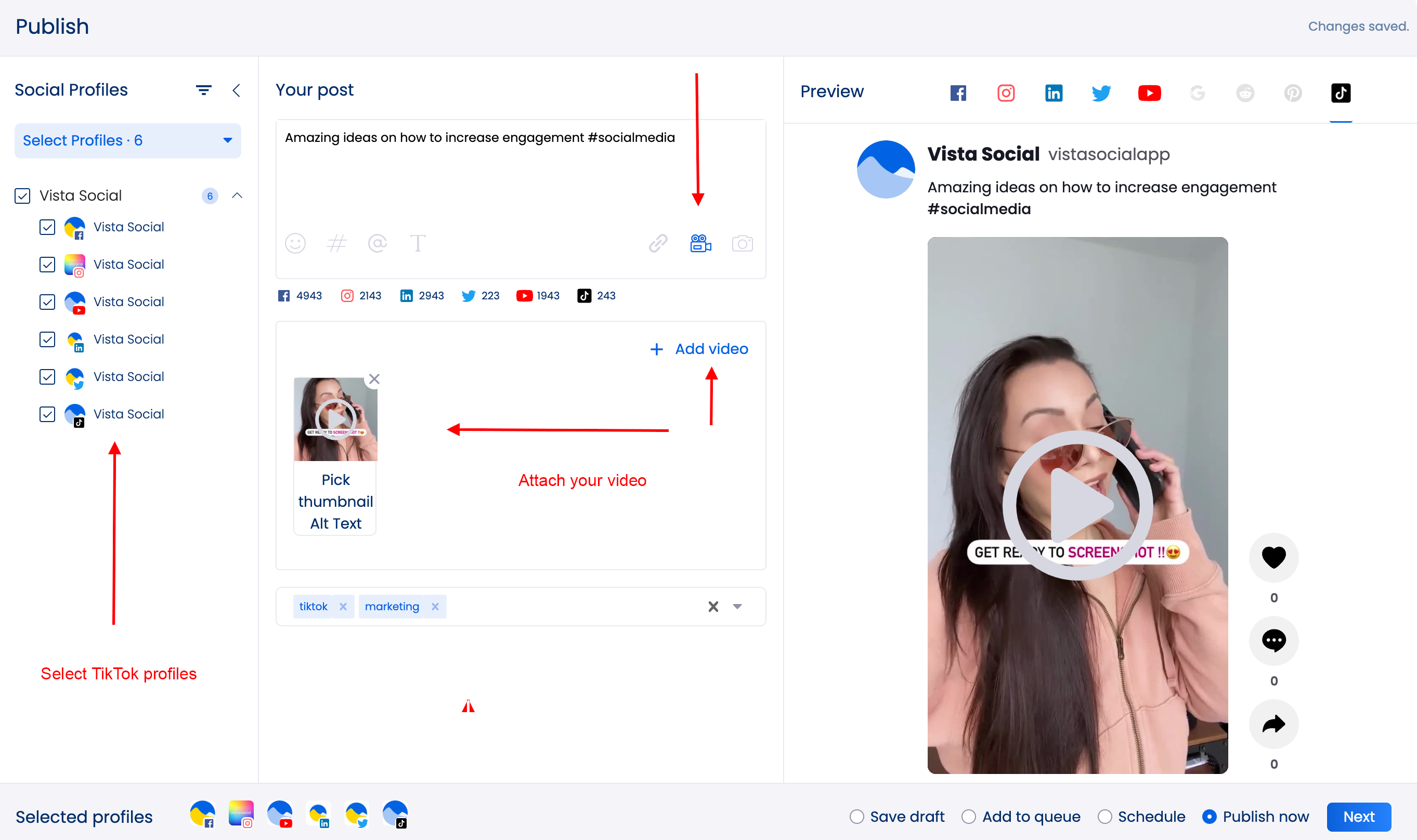 4. On the lower right-hand part of the screen, choose the publishing time and select Next.
5. Confirm the posting schedule and click Publish. The scheduled post should now show in the Calendar as Uploaded. Pending publication. As soon as TikTok processes the video the status will change to Published. Depending on the size of the video, it can take anywhere from a few seconds to a few minutes.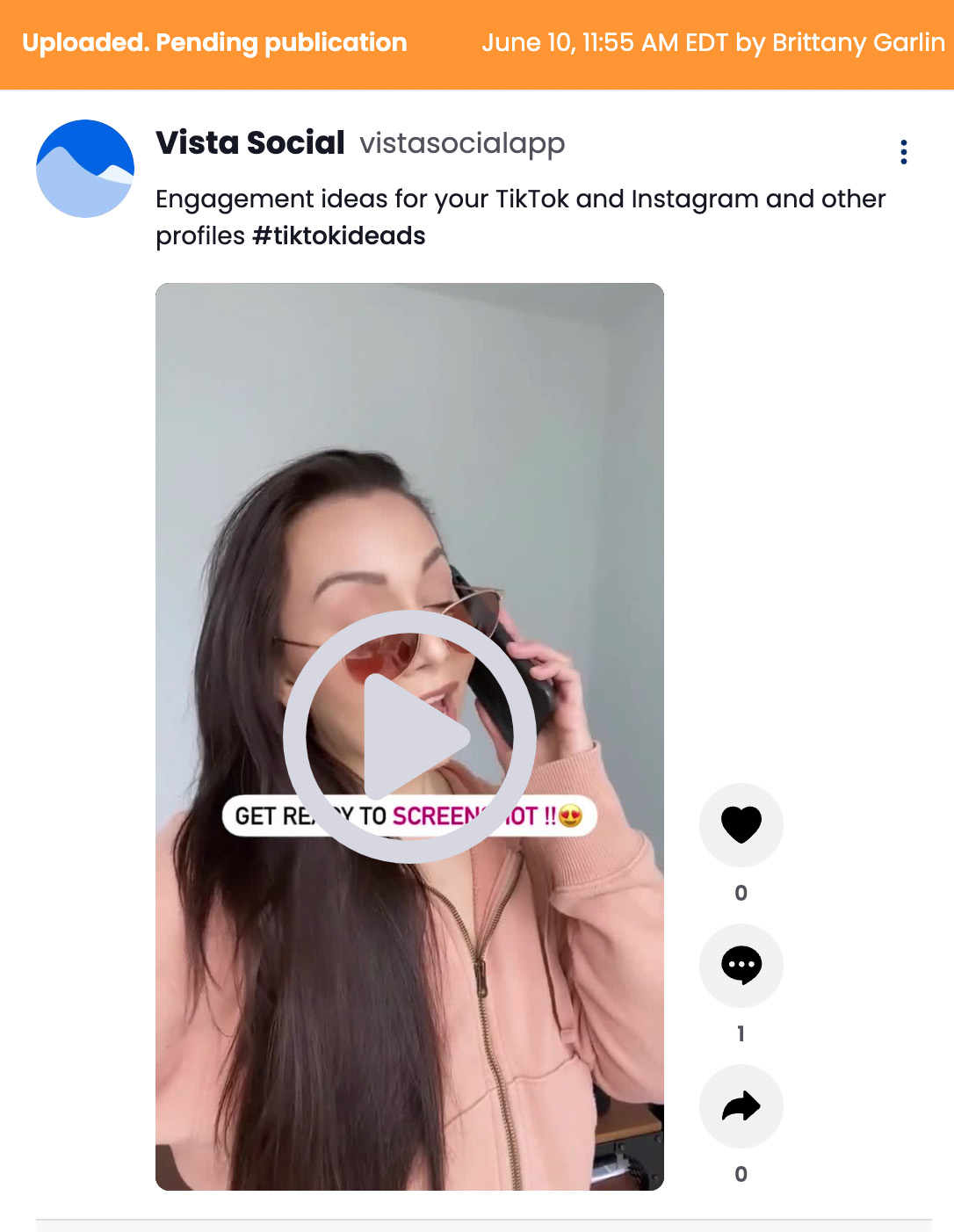 One the post is live, the status changes to Published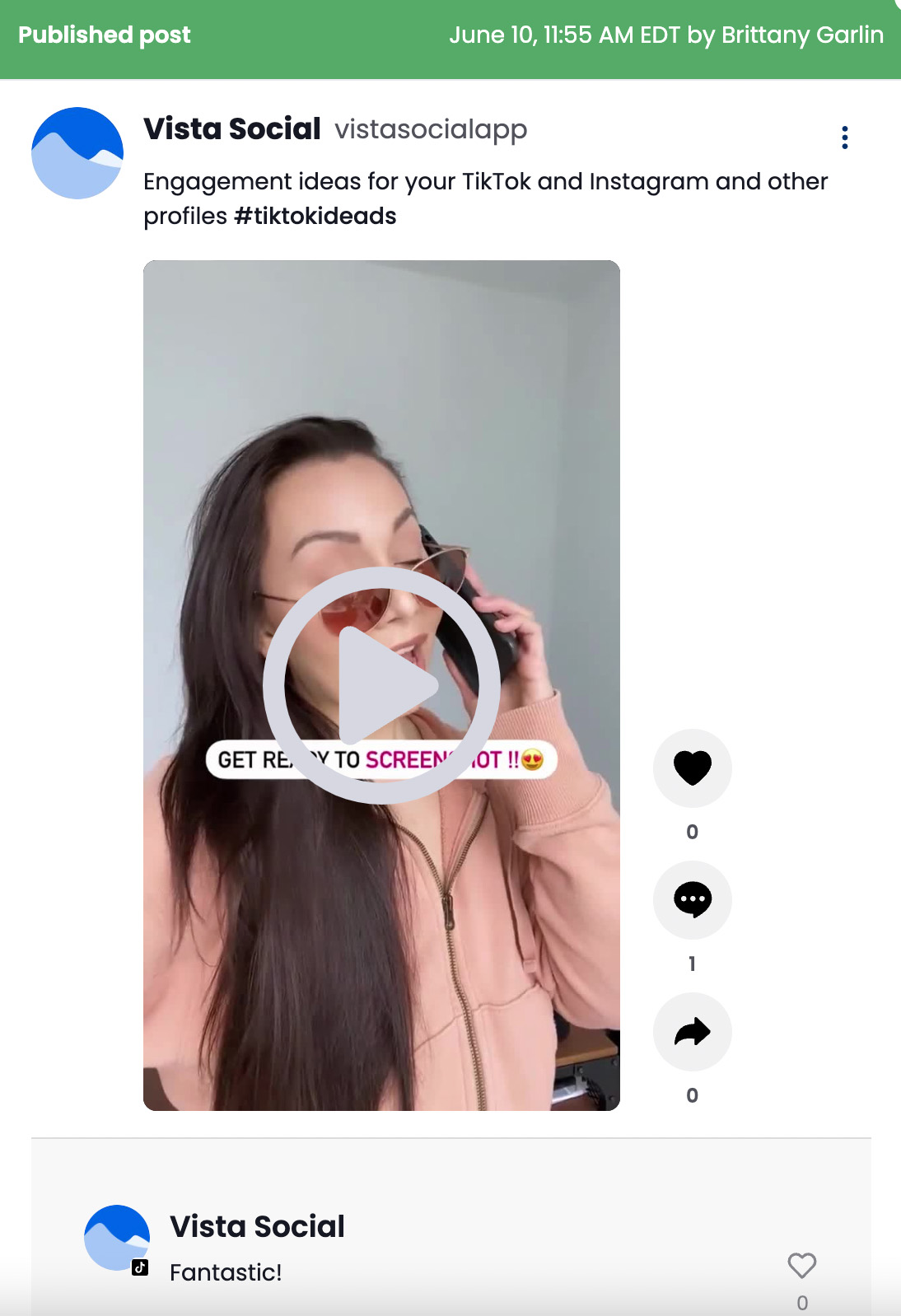 Additional options when scheduling TikTok videos 
Vista Social offers several customizations for your TikTok posts
Being able to publish up to 5 comments along with your video
Being able to enable and disable comments.
Being able to enable and disable duets.
Being able to enable and disable stitches.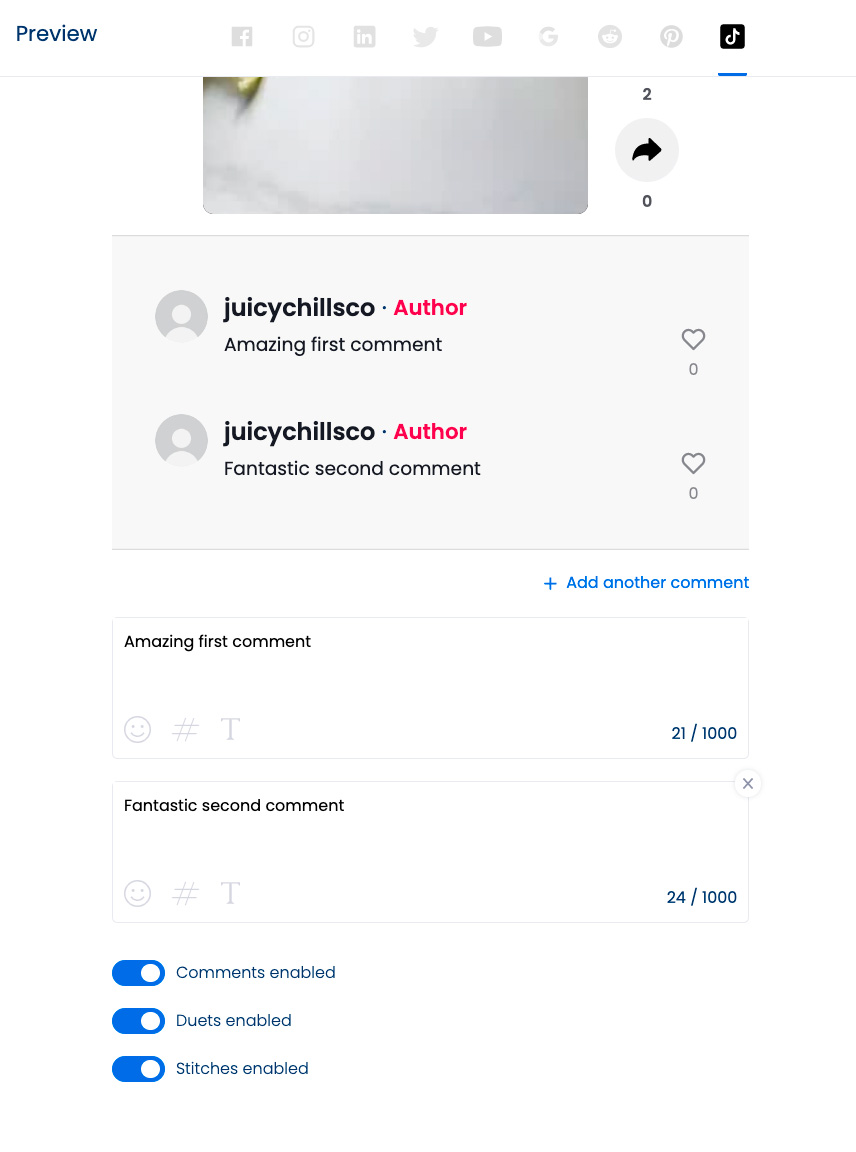 ---