Universal Mentions - Mention users in posts
Do you want to call out a user or a brand in your post? You may do so using mentions. To do so, simply add the @username of the page or profile in the post and it will automatically mention them in your post!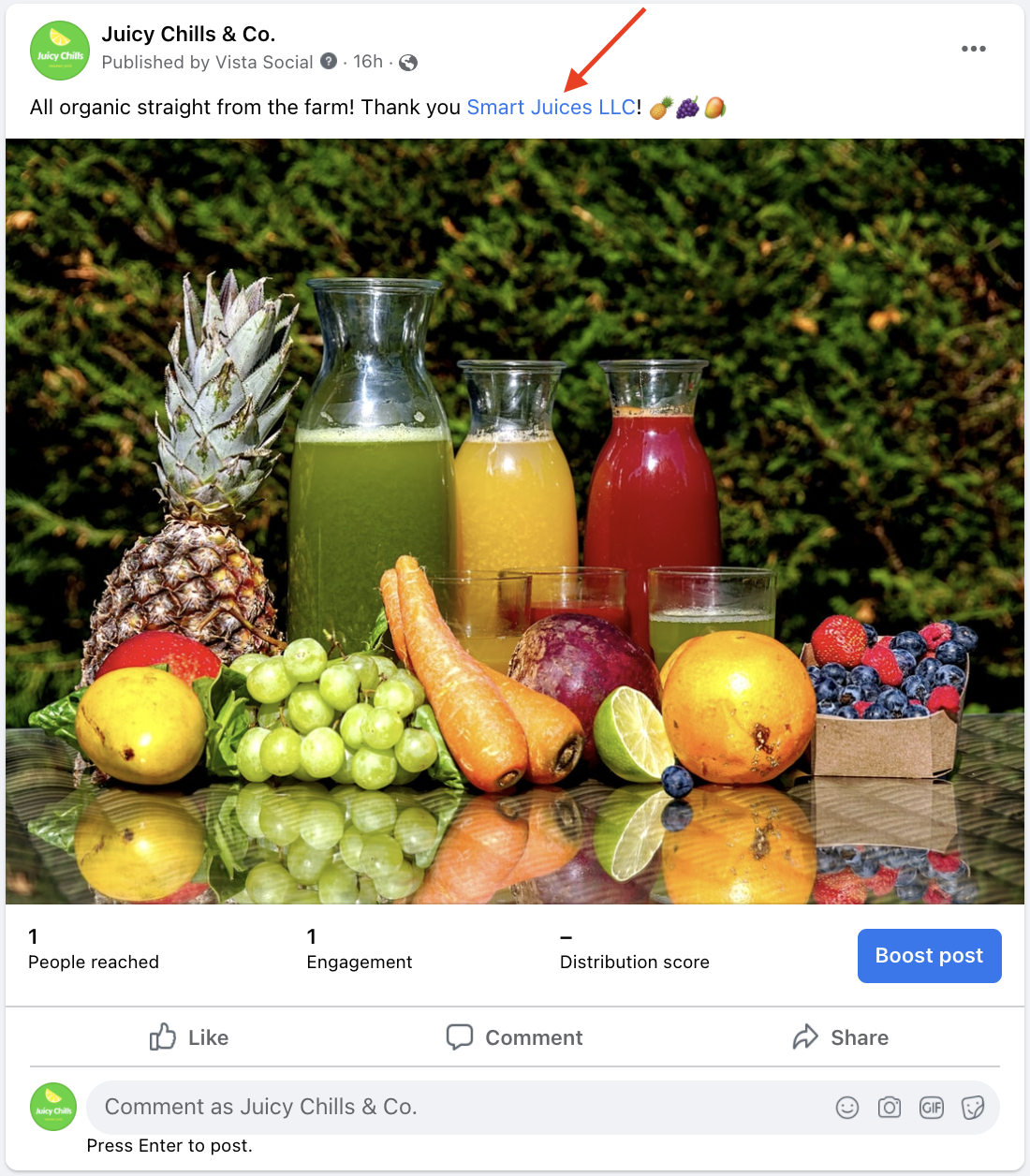 Supported networks
Facebook page
Instagram profile
Twitter profile
Linkedin company page
Currently not supported:
Facebook profiles
Facebook groups
LinkedIn profiles
Pinterest profiles
Other networks not listed above
Universal mentions
Some brands may have different usernames on different social networks. Instead of manually tagging them in a single post, you may create a universal mention and we will make sure that the correct page or profile is tagged per network.
Advantages of using universal mentions
- Reduces the time it takes to mention all social profiles of a single brand/person
- Gives the user more control of who gets mentioned
- Ensures that the correct profile of a brand is mentioned in the post
How to create a universal mention
1. Click the Publish icon to open the publishing window and click the "@" sign in the content creator field: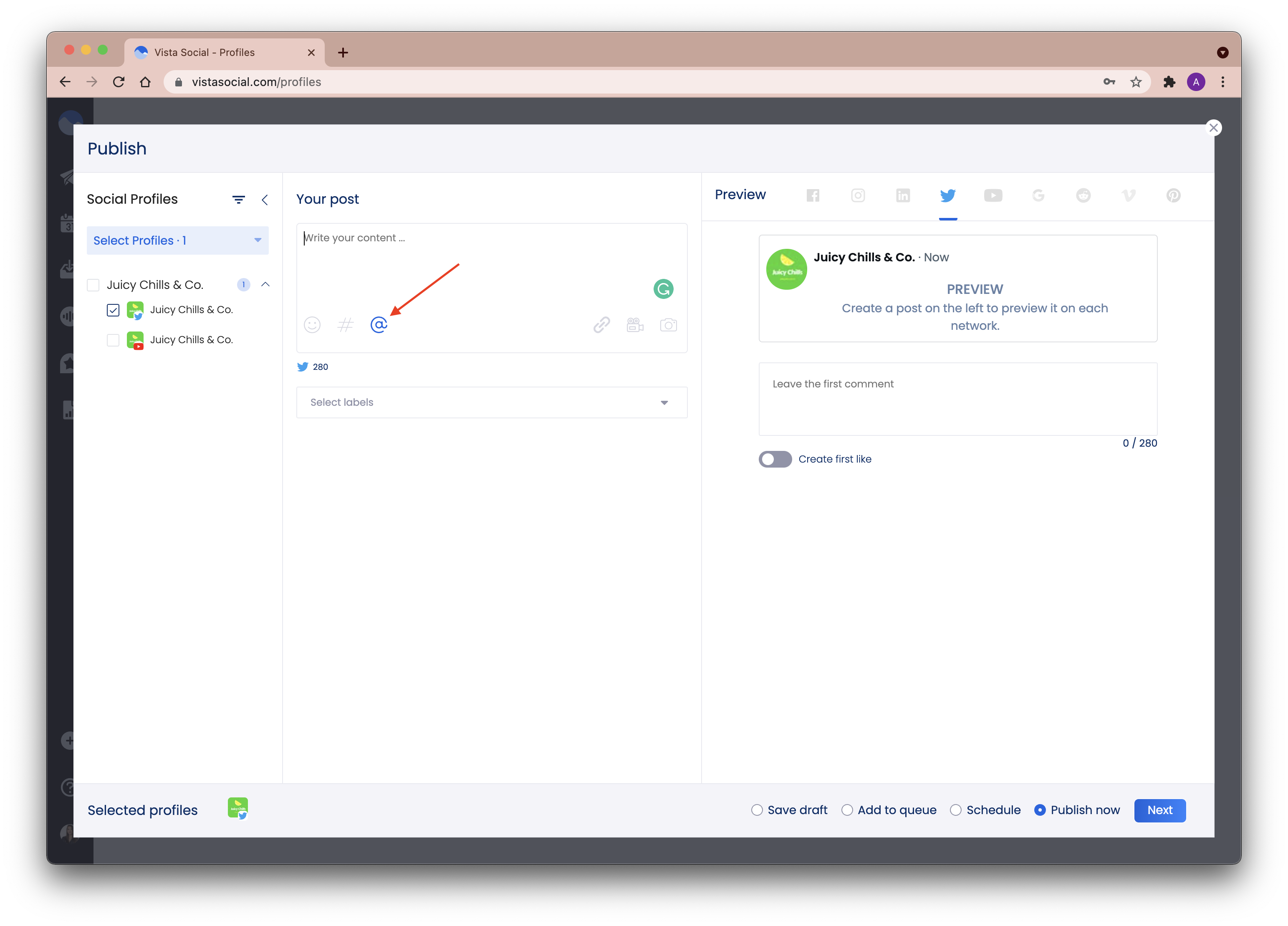 2. Click the plus (+) sign to create a mention: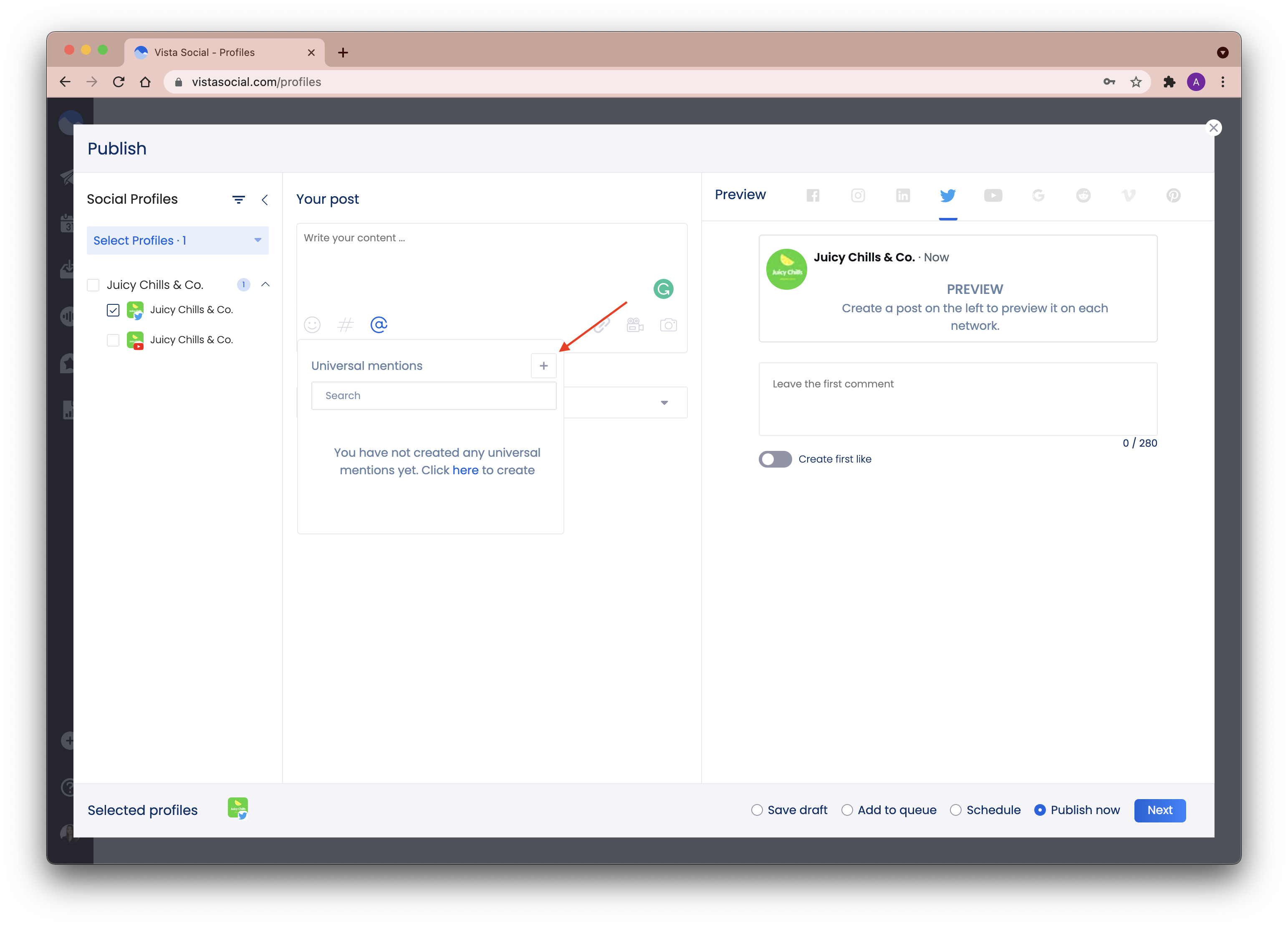 3. In the provided field, type in the name of the profile you want to add. The system will automatically search for potential matches per social network. Manually review them and ensure that the correct social profile is selected.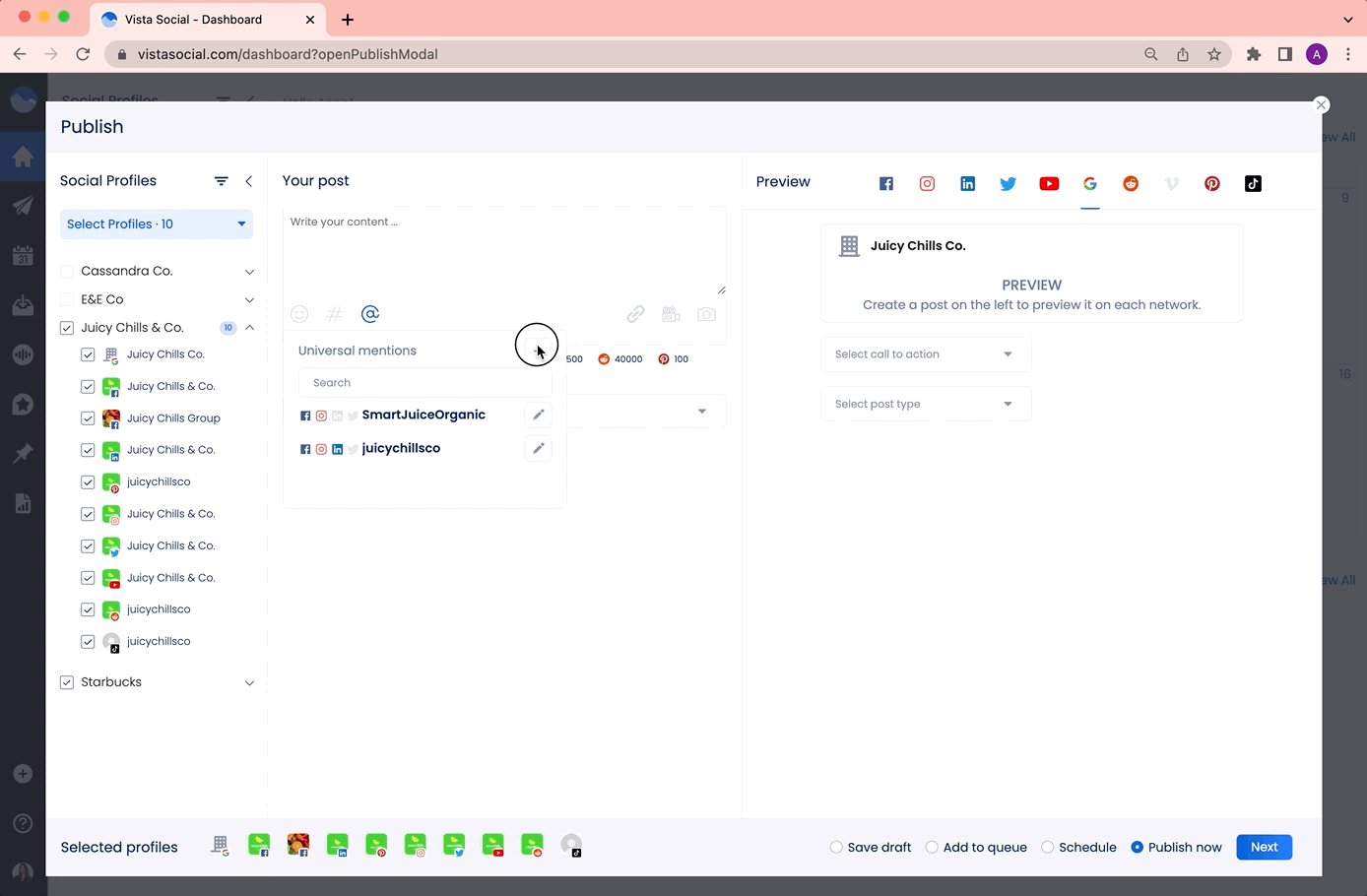 4. If the social profile that was auto-selected is incorrect, simply click the trash icon beside it and search for the correct profile.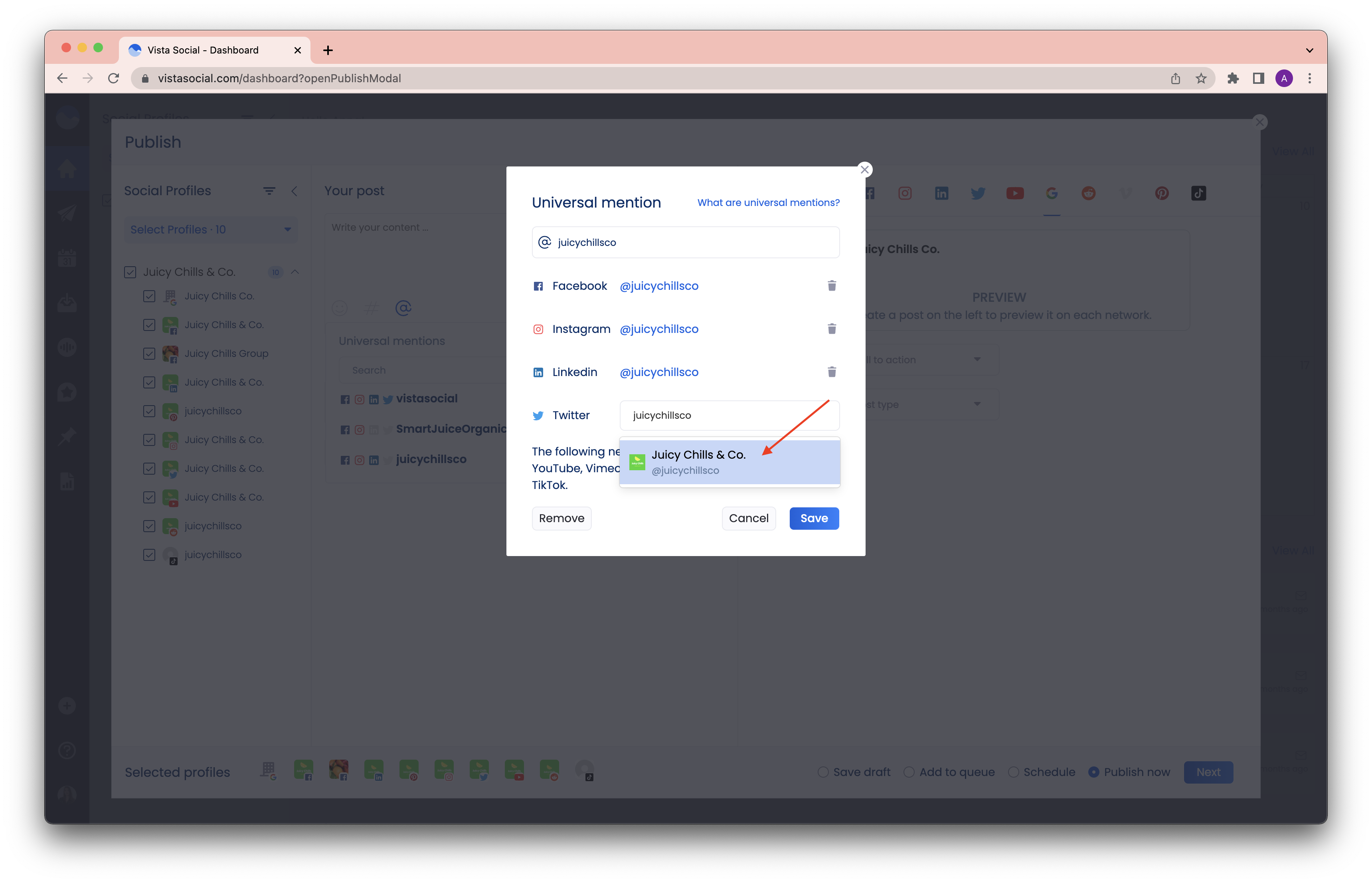 4. Click Save and the universal mention is saved on your account.
5. To use the universal mention, create your post and click the "@" sign to see the list of universal mentions you have created. Click to select the user/brand that you want to use: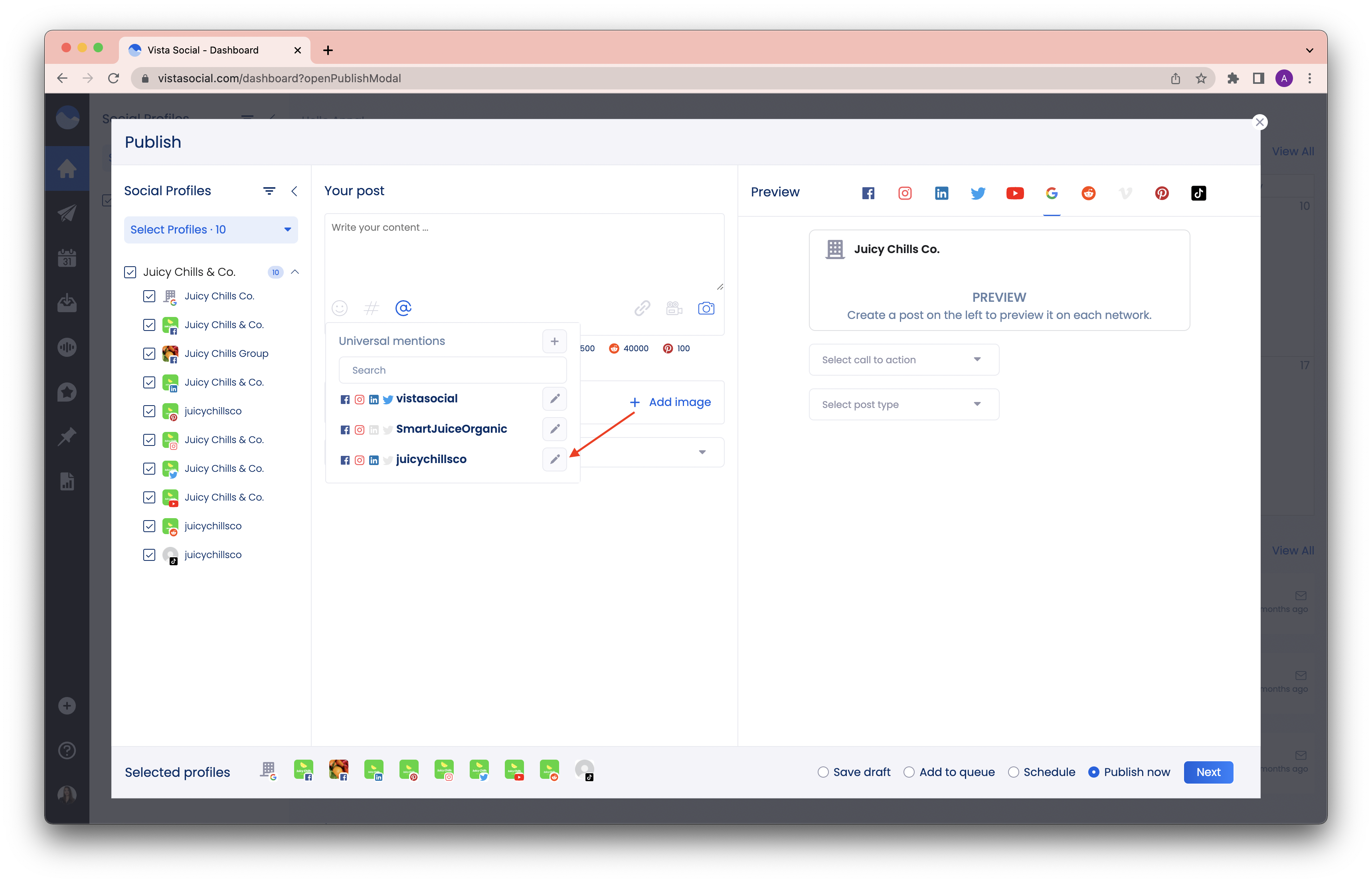 6. You're all set!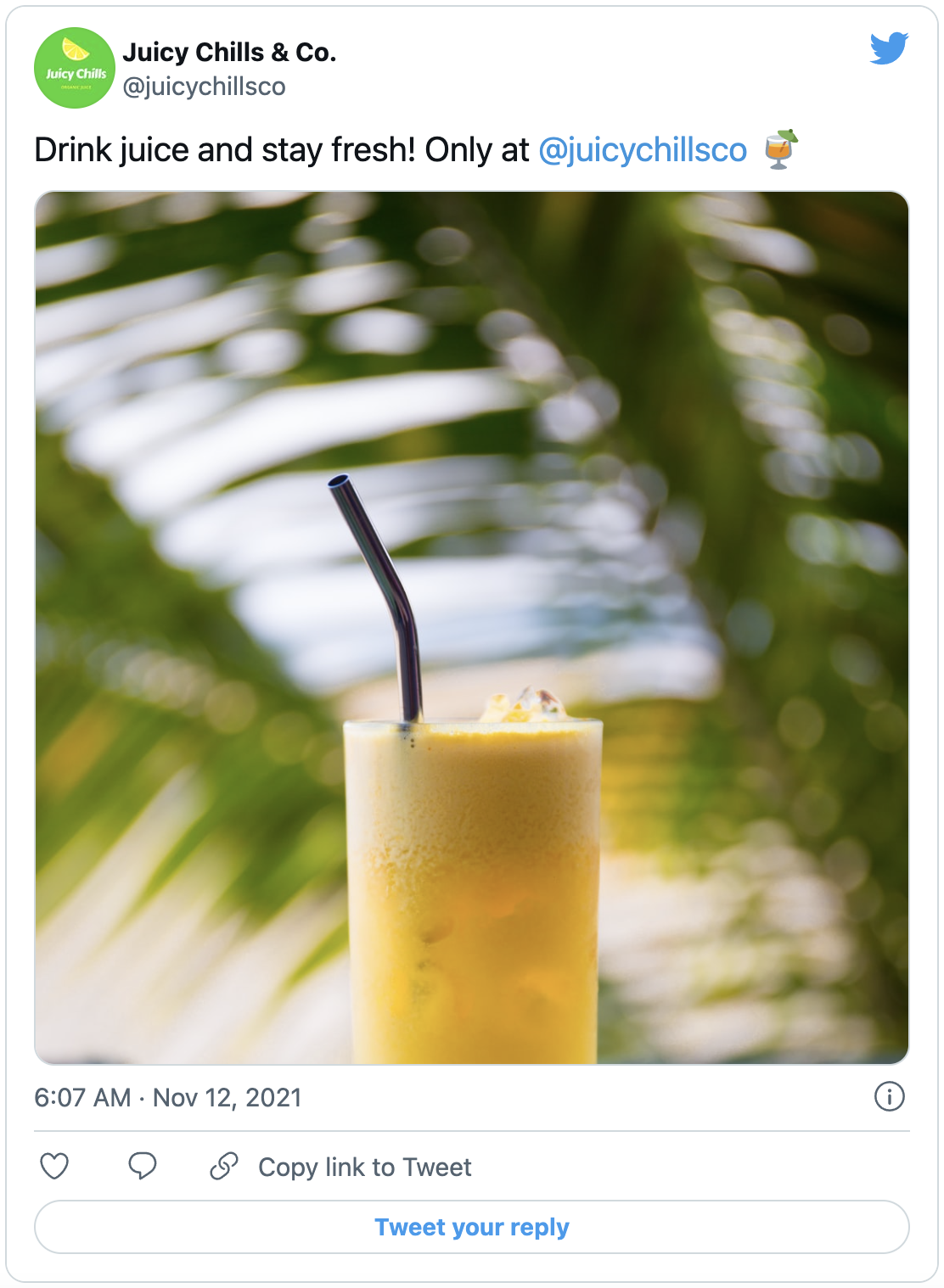 ---